Blog
Key Information Set Data
Experiences in User Centred Design
Data and the Web Manager
A selection of sketchnotes from a series of ILM sessions I did in work.
Collected sketchnotes from the DISAG Showcase
Notes from a meeting
At the bottom of a long drag of a hill that I tackled before work. It was far easier than I remembered it. Long, but a lot steeper in my mind. Once at the top there was a great fast bit, where I reached 50km/h and wasn't stopping to take pictures
The numbers for the ride: Distance 31km Time 1:21:01 Average speed 22.96 km/h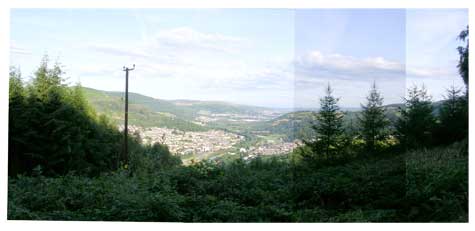 Looking back, through some very old things on the site I found some drawings from @meda2005 - my first conference, and as I see now the start of me drawing during talks. This it what I wrote at the time.
I was "there":http://www.designmuseum.org/ at the exhibition about information design. It was my first trip to the Design Museum, and I had mixed feelings. It was smaller than I'd imagined, perhaps I've been spoilt by the scale of other museums, but was a reasonably acceptable building and interior. The shop was gratifyingly well stocked, espcially with current design mags and the coffee was good. I wasn't suprised to see that minimal white was the overiding aesthetic, as seems always to be the case when someone wants to invoke the designer voodoo, but at least it was broken up a bit by some 'digital baroque' illustrations.
The exhibition that I'd come to see provoked mixed feelings. The exhibits were mostly familiar as the same examples appear frequently in discussions about information graphics. "Minard's":http://www.edwardtufte.com/tufte/posters masterpiece is there along "Harry Beck's":http://www.amazon.co.uk/exec/obidos/ASIN/1854141686/mearso-21/202-4842468-4891847 famous underground map. It was fascinating to see some of these things in the flesh. The "Isotype":http://www.fulltable.com/iso/is12.html work was especially fun, with one poster illustrating the respective risk of contracting TB amongst working groups such as bankers, farmers, waiters (who were at most risk!). The section that included various underground maps was good in showing the different problems of layouts around the world, and how New Yorkers didn't take to "Vignelli's":http://subway.com.ru/maps/1972.htm 1972 design.
Having said that I then wanted an example of the info graphica that is currently doing that job. This is where I think the exhibition feel down. The sense of a theme to the different areas of the show was absent. I almost feel that the types of examples chosen and the range of activity covered meant that the show was too ambitious.