Sketchbook again
Tagged: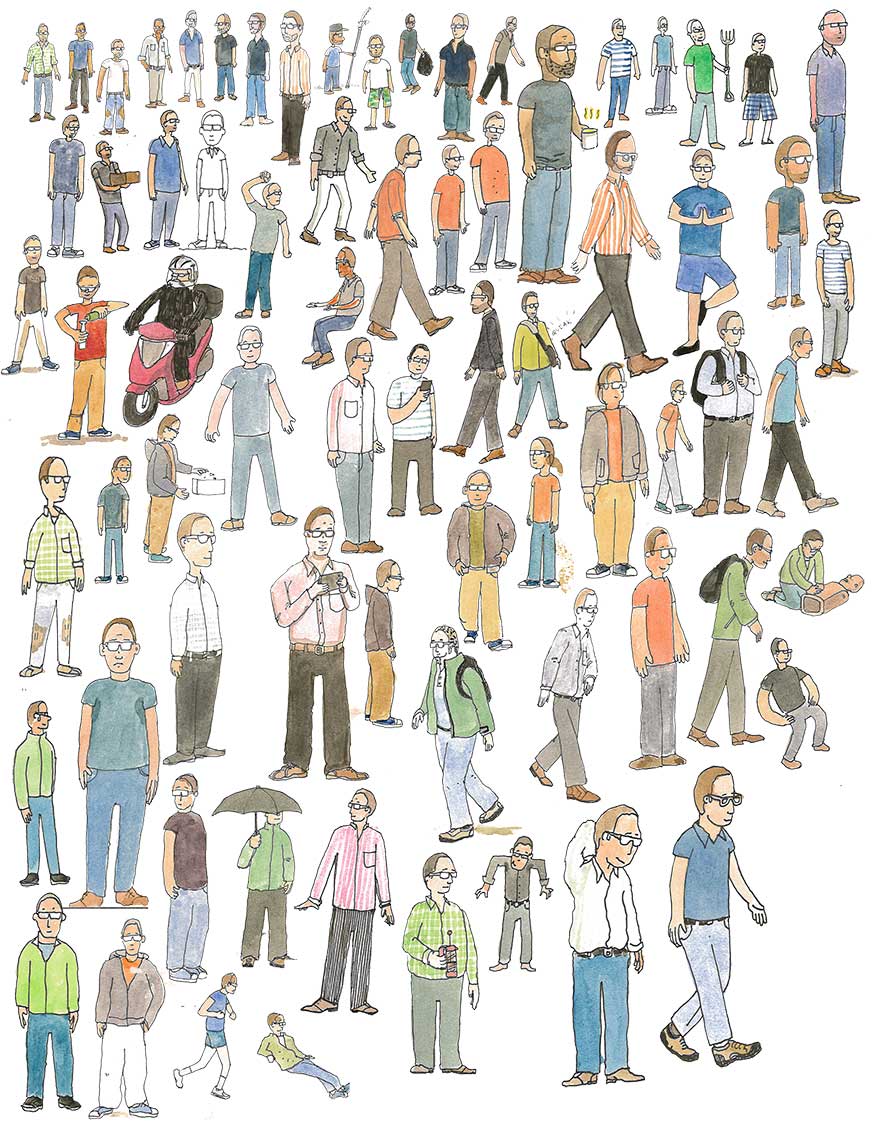 This sketchbook is three months worth of scribbles, sketchnotes and doodles. It seemed to fill up pretty quick - which has the added advantage of not falling apart before I get to the end. One of the fun things I've started doing is a daily drawing (of variable quality) of myself and then water colouring it. I've collected the ones I did from the book, and they're pretty fun all collected together.
Other highlights from this were some sketchnotes from the very enjoyable and interesting Booksprint - covered in depth by Marieke on her blog.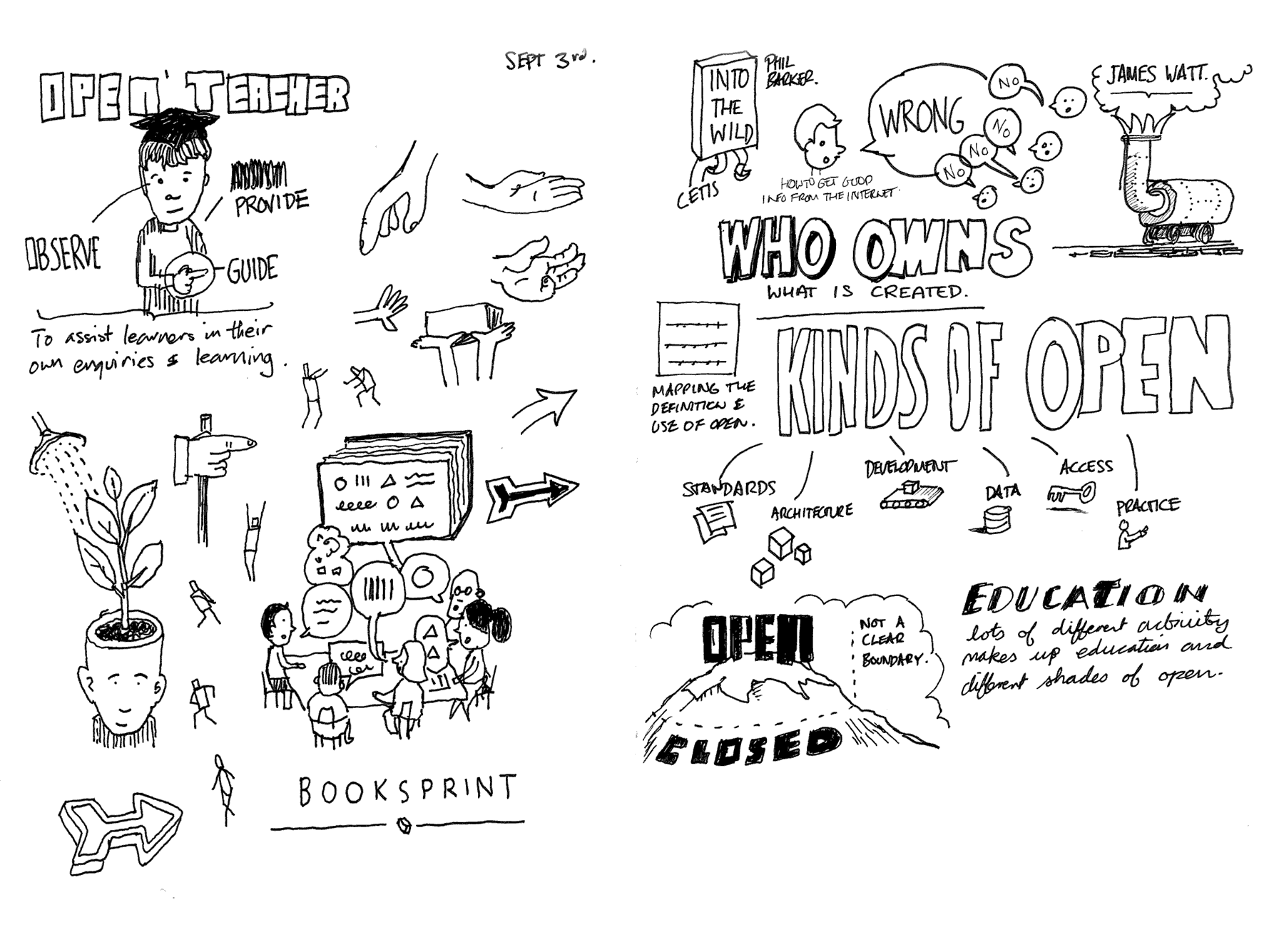 Did my ususal thing of sketchnoting at a Port80 Summer event.