Sketchnotes Creative Morning Sketchnotes
Tagged: Live | Posted: Mon, Jun 30, 2014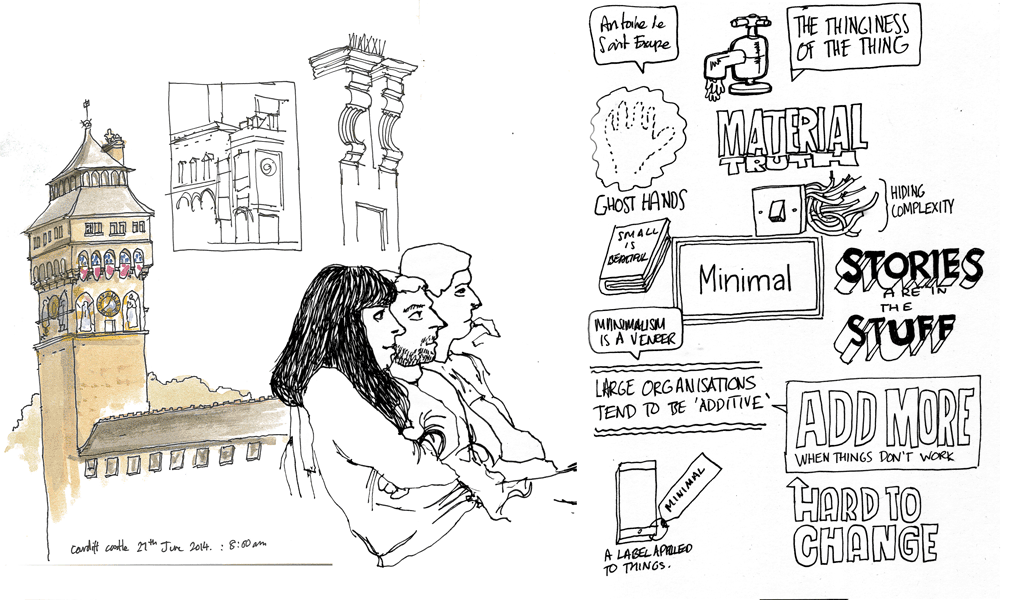 It really was a creative morning for me. I arrived a bit early in Cardiff, and since it was a lovely day I took the opportunity to try some sketching. I'm amazed at the Urban sketchers who manage to overcome their shyness to get out and draw, but even for my dodgy little drawings it was fun, and like most things the practice felt good.
I then went to meet and listen to some clever people talk about interesting things, and took some notes. There was nice coffee, I had a custard slice for breakfast, and enjoyed the scooter ride there and back.
All in all a great way to start the day.