Tagged: Books | Posted: Wed, Jun 17, 2015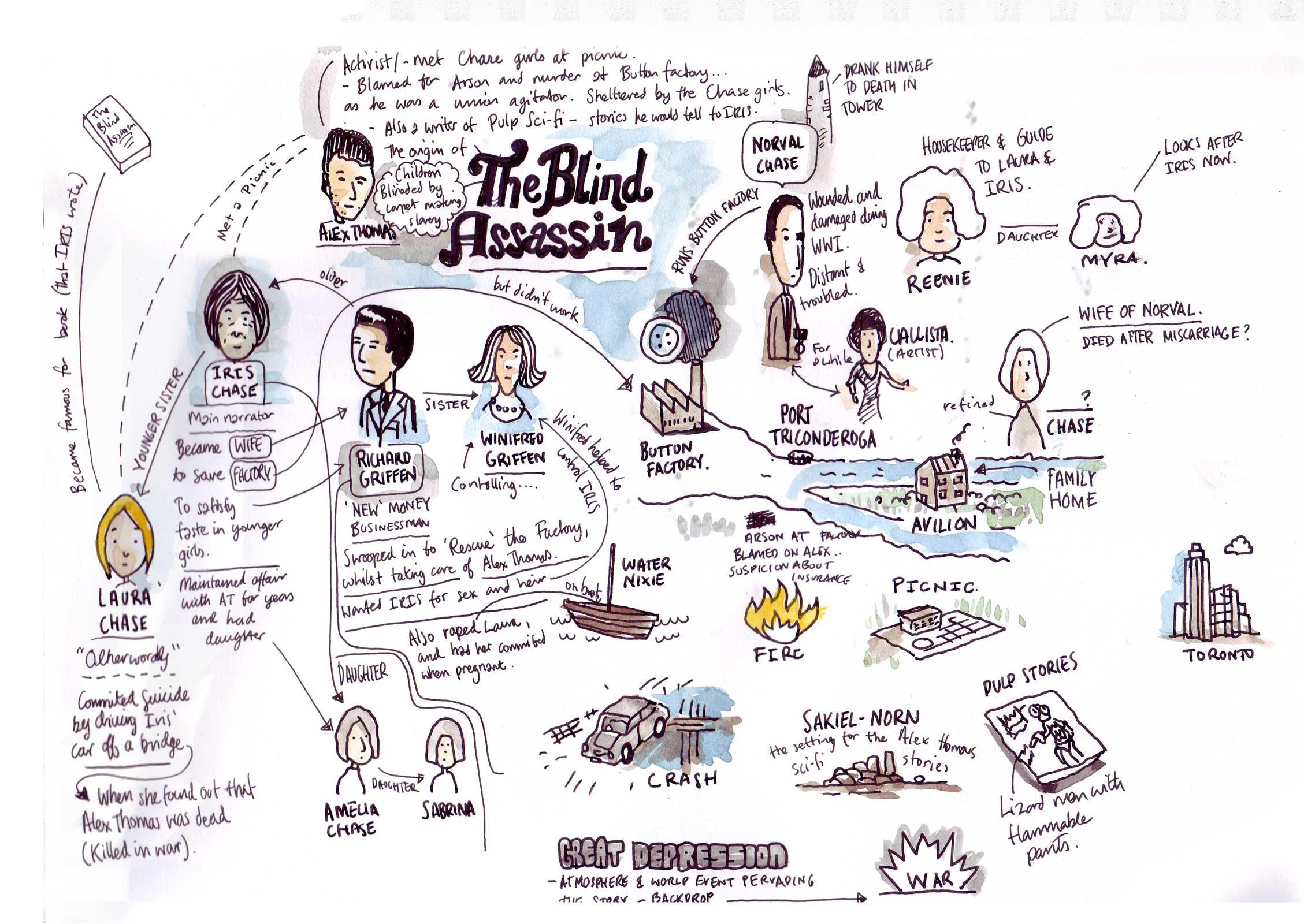 My post reading sketchnote from 'The Blind Assassin' by Margaret Atwood. It took a while for me to get into it, but then it was really enjoyable. Some evocative passages and convincing backdrop to a well told story. The multiple narratives and switches never felt contrived.
As for my notes - I could do with more work on the particular look of the characters - but that really is for the proper illustrators and artists.