Tagged: Books | Posted: Wed, Aug 05, 2015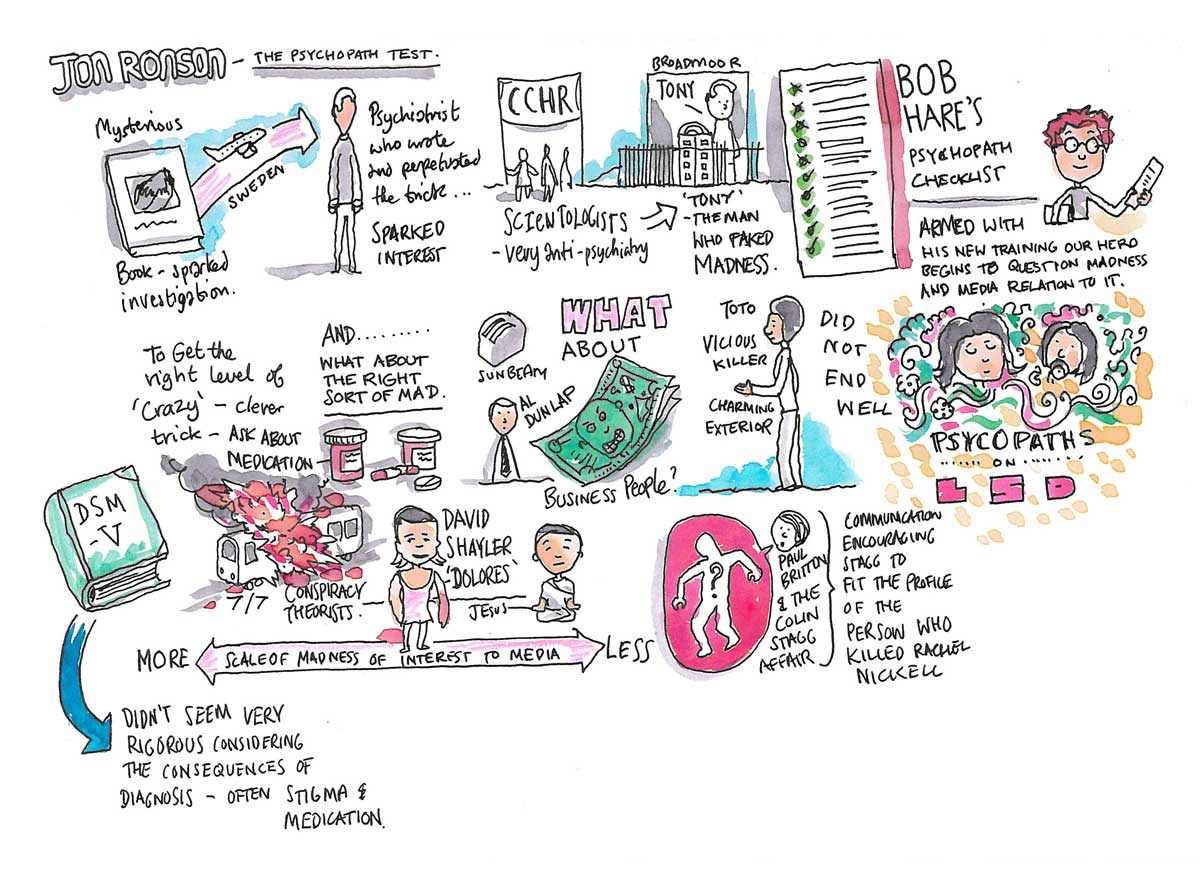 I needed a book for my long train journey back from the excellent as usual IWMW, so popped into the charity shop and came up with 'The Psychopath Test' by Jon Ronson. I really enjoyed the ensuing 5 hours on the train, with an entertaining and interesting tour of mental illness, psychiatry, psychology and the media. Much more fun than it sounds.
A good sign was that the sketchnotes I did a few days later to help me recall things were pretty rich, and I could talk in more detail about each of the topics.