Sketchnotes WDC2016 - Lightning Talks
Tagged: Live Wdc2016 | Posted: Fri, Oct 07, 2016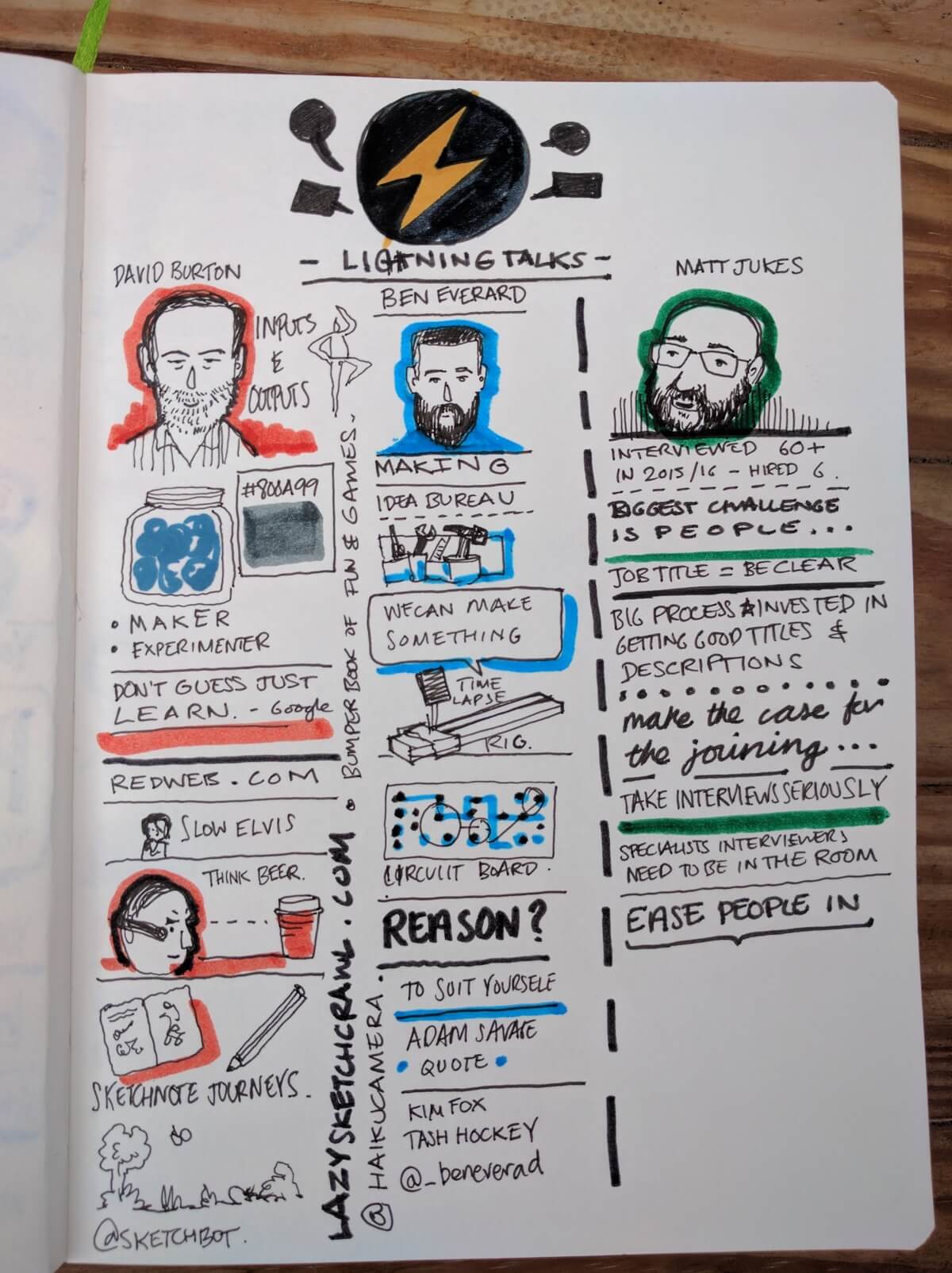 Large version for download
Three very good talks about switching activities, making things and recruiting well.
Always enjoy Jukesie's talks and this was no exception, the importance of culture and creating good teams is a constant in lots of talk about digital transformation and it was great to have some hard won lessons spelt out (in a super clear GDS style).
Also packed into were two great and different talks about creativity and making, which steered clear of any axe making cliches to emphasise the benefits of switching up mediums and techniques to stay fresh and explore ideas.