Rides Abercynon through the trees
Tagged: | Posted: Thu, Aug 25, 2005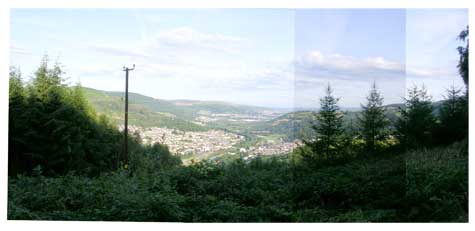 Finally! After a long interval since my last early morning explorations I've managed to ride up some hills again. Through a combination of laziness and a sore back it's been ages since I've felt inclined to tackle an incline.
This ride was a steep forest road that went up for about 3km and then petered out at the view you see above.
It's always disappointed when one has to turn back, especially when it's done a gravelly track, and I'm such a nervous wreck.